Status
Commercial commission: OPEN
First priority commission (high price): CLOSED
Usual commission: CLOSED
---
Commission pricelist
---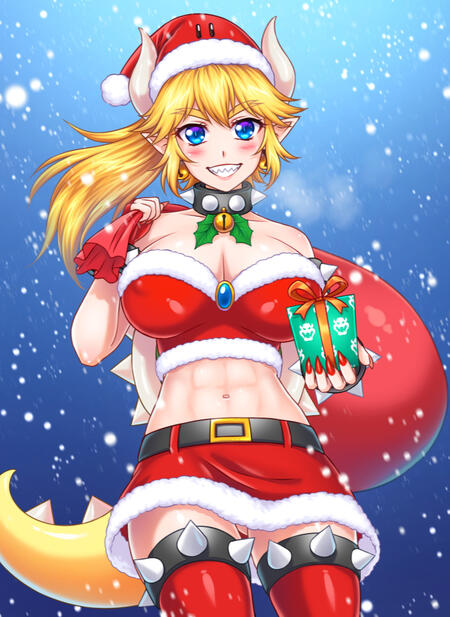 halfbody art
Digital drawing of a character with simple background
~2500 px on longest side
Till hips - 85$
The price may be higher depending on the complexity and detail of the character.

Simple background is monotone, gradient or transparent background.
---
---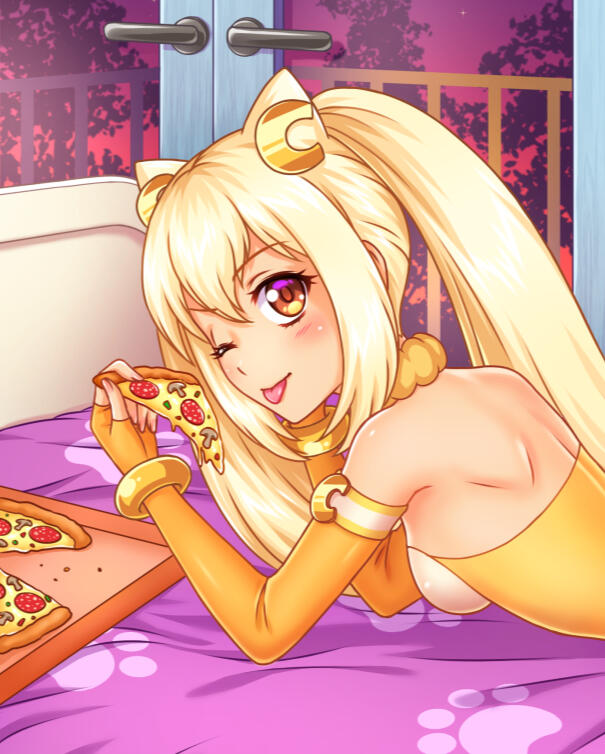 Extra
• Extra character +100% of base price
• Character design +~100%
• Background is paid separately.
Detailed background +30-100$
• Extra version (emotion, clothes, effects and ect) +10-100$
• Bigger image size - depends on required resolution
• Commercial commission is calculated individually (min +100%)
• First priority +50-100%
• Private commission +50%
---
Terms of service
I will draw:
Female or feminine characters are preferable.
Your original characters, copyrighted characters, OC x Canon, Canon x Canon pairings, nudity, sexual themes, fetishes, mild violence (until it's on acceptable for me level).

! If you want me to draw your friend's OC as surprise for them,
the owner of the character should give me a written permission first.
I won't draw:
In someone else's style.
Real people, furry, realistic animals, mecha and other complicated things with too much details, extreme fetishes.

Feel free to message through email burburart@gmail.com and ask me if I'm able to draw something not listed above.
---
1. The time to finish a commission depends on complexity and queue, so be prepared to wait from two weeks to few months. Please let me know if you have any deadline while applying to commission.

2. To apply for commission, please fill the commission form. Character image references and description are required.

For commercial offers please send inquiry directly to my email burburart@gmail.com

3. I reserve the right to reject the application for any reason without explanation.

4. If you don't have any images of your character yet but are looking for a reference sheet, please write me and we'll discuss if it is feasible.

5. I always send a sketch of illustration for initial approval of composition and other details.
I can redraw first sketch without extra charge if pose and art theme was left to my taste by commissioner and commissioner didn't like the first sketch.
Please keep in mind that composition, pose and big details on art can be edited only on sketch step.

6. The number of edits without extra charge is no more than three. Each edit will be calculated individually.

7. I usually send WIPs (work in progress) of illustration for approval on lineart and coloring character and background steps. Commissioner is allowed to ask for more WIPs if needed.

8. Commissioner gets original sized image (png) in resolution according to commission type. PSD or CLIP file will be applied by commissioner's request.
---
Payment
1. Prices described above are in U.S. dollars. Please use a currency converter to check how much prices are in your currency: www.xe.com

2. All final prices are calculated individually.

3. I accept full prepayment before I start the work. Partial payment is available for regular commissioners.

4. Payment via Payoneer is preferable. Transactions between Payoneer users are free. Payment via credit card with Payoneer is available with 3% fee.

5. Payment via PayPal is discussed individually. Please keep in mind that additional fee for Paypal transaction can be more than 10%.

6. Commissioner pays for transaction fee.

7. After you request the commission, you have up to THREE DAYS to send me the information and payment.
If payment has not been received after three days, your commission will be cancelled.

9. I can refund 100% of the payment only if I have not started working on the sketch. If you're not satisfied with the sketch, you can cancel your commission and get a 50% refund. Once I have proceeded with lineart, there will be no refunds.

10. Extra charge for private commission is 50%.

11. Extra charge for commercial use illustrations is calculated individually, minimum +100% of base pricelist. If you credit me as an artist and grant me permission to post the illustration to my galleries then extra charge may be lower.

12. Extra charge for urgent commissions is 50-100% depending on deadline. Urgent orders will be proceeded in priority.
---
Rights and ownership
1. I retain the ownership of the illustrations. As such, I reserve the right to use the illustrations as part of my portfolio, post them to my social media accounts and so on. Ownership of characters remains with the rightful owners.

2. I will post illustration with commissioner's name or nickname and character's name if required.

3. In case if commissioner paid for private commission, I undertake not to publish full illustration on my social media. Cropped illustratios will be published with commissioner's permission.

4. The commissioner may post the illustration to other sites, but are required to list a proper credit, either by referencing my username "burburart" and/or by directly linking to one of my official pages, like Twitter or Instagram.
---
gallery
---
Commercial commissions
---
Experience
2018-2020 Hush Hush: CG artist
2019 Kidnapped Girl: character & CG artist
2018 Dimension of Monster Girls: character artist
2016-2018 Moonshine Animations: character artist
2017 Renryuu Ascension: CG artist
2016 Evelasting Summer, mod 'Dvoe': CG artist